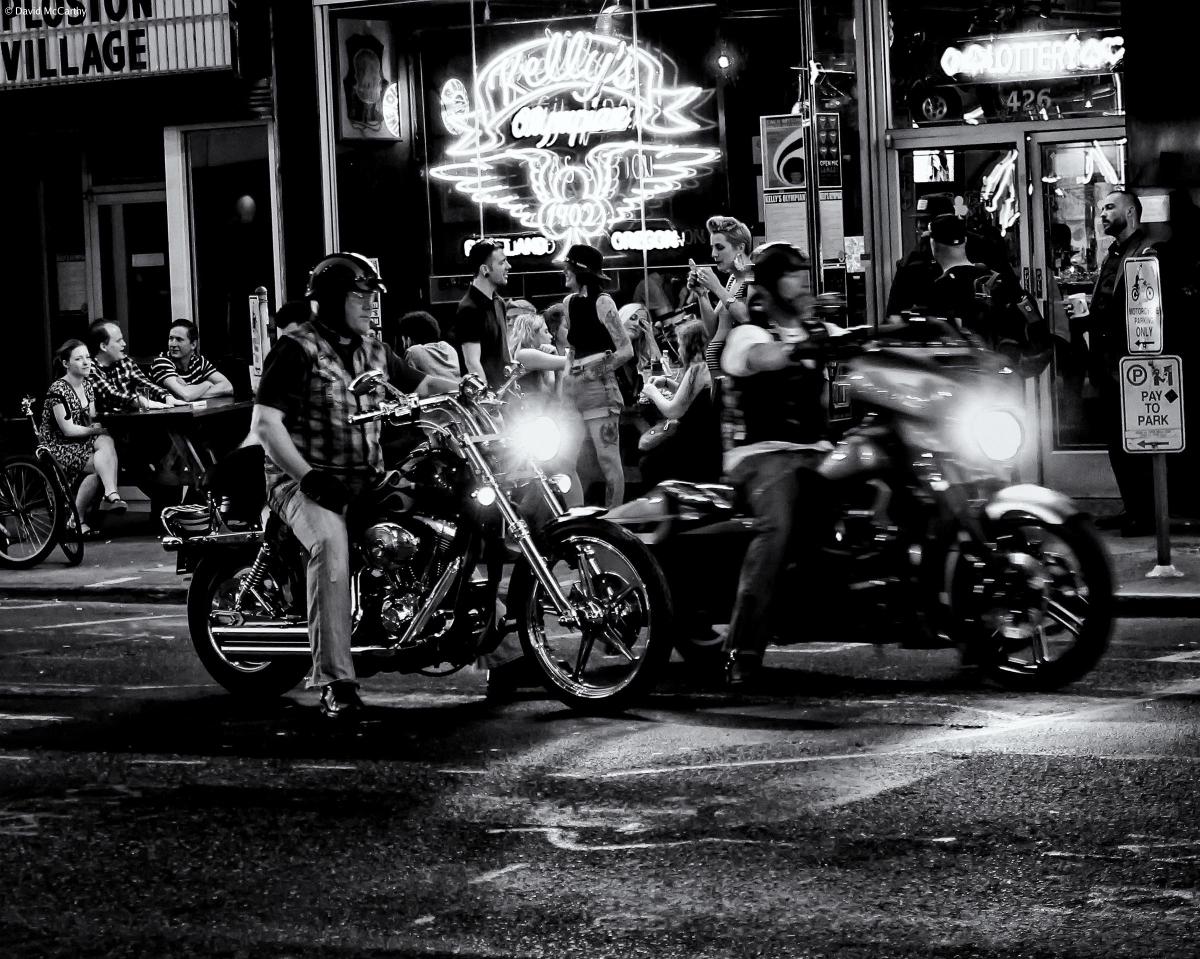 Praise for The Portlanders
Willamette Week: "In The Portlanders, Photographer David McCarthy Captures a City's Battered, Beautiful Spirit"
Oregon ArtsWatch: "The Portland that McCarthy presents is … necessary to acknowledge if we're also going to bask in images of sunsets over the city from Washington Park and cherry blossoms along the riverfront and the latest popular places to drink and dine. And I find hope and honesty and something intensely Northwestern in this vision that sees the dark side and does not blink."
Willamette Week Podcast: "Photographs Can Hold a Mirror Up to Portland, a Slandered City"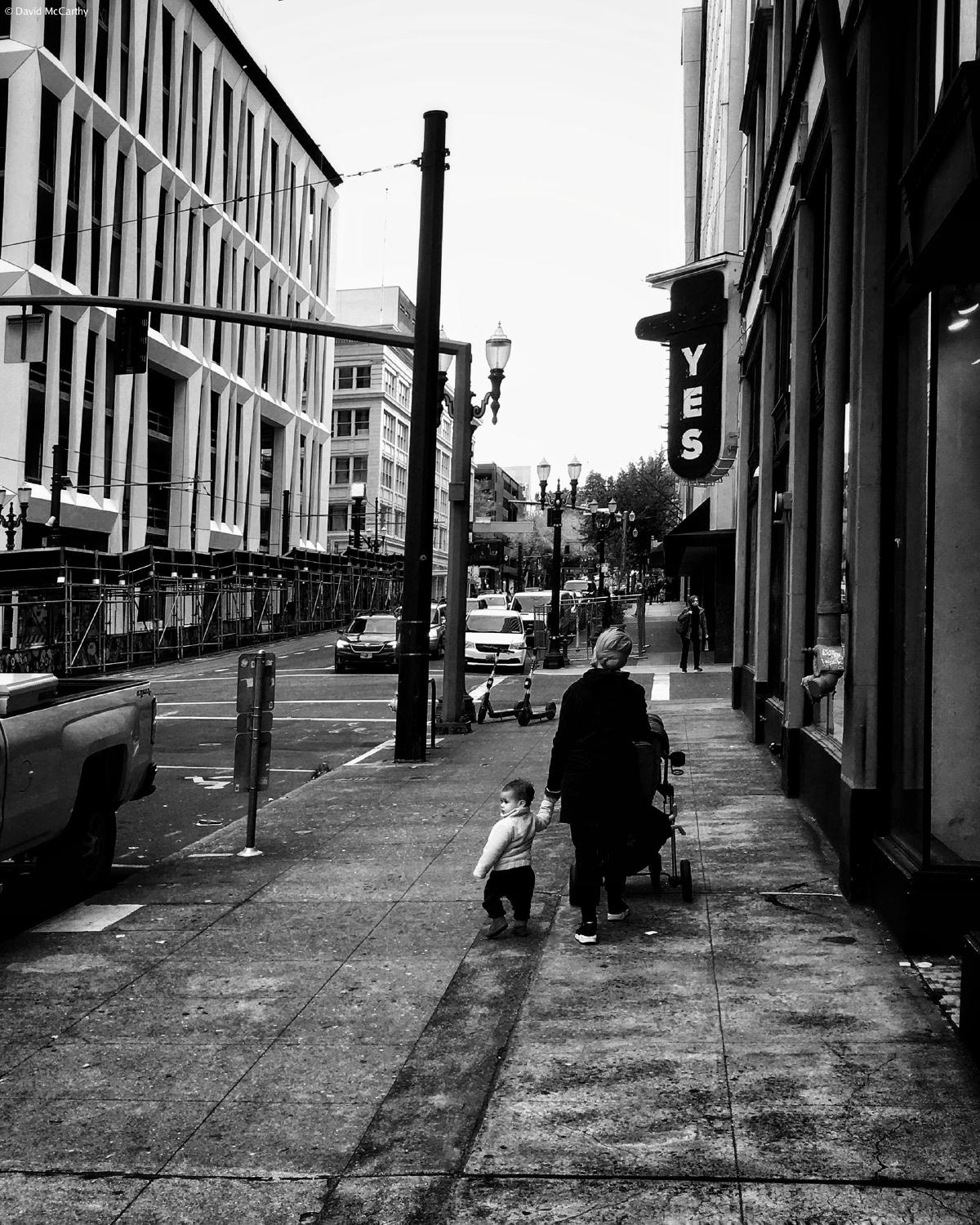 Introduction
by S. Tremaine Nelson
Editor & Publisher
Here we are, then, on the streets of Portland, Oregon. What would Elliott Smith think of all this? This book is the first feature title we've published as Northwest Review. Originally conceived as a literary magazine, Northwest Review was started by writers and artists in the English Department of the University of Oregon in 1957. The first issue ever published included Ken Kesey's debut short story "The First Sunday in September." The journal went on to help launch the careers of Raymond Carver, Gary Snyder, Ursula K. Le Guin, Louise Erdrich, and George Saunders. The University of Oregon cut funding in 2011, and the journal ceased all operations.
Nine years later, a team of volunteers collaborated to bring the journal back into print. We've published six issues so far – and every new issue surprises us. We publish debut poets and Pulitzer Prize winners alike. We publish from the "slush" pile and we seek out our literary heroes and ask for their work. Sometimes, they say: yes. Often, they say "not right now," and we keep reading, editing, and collaborating on what we consider the tomorrow of literature.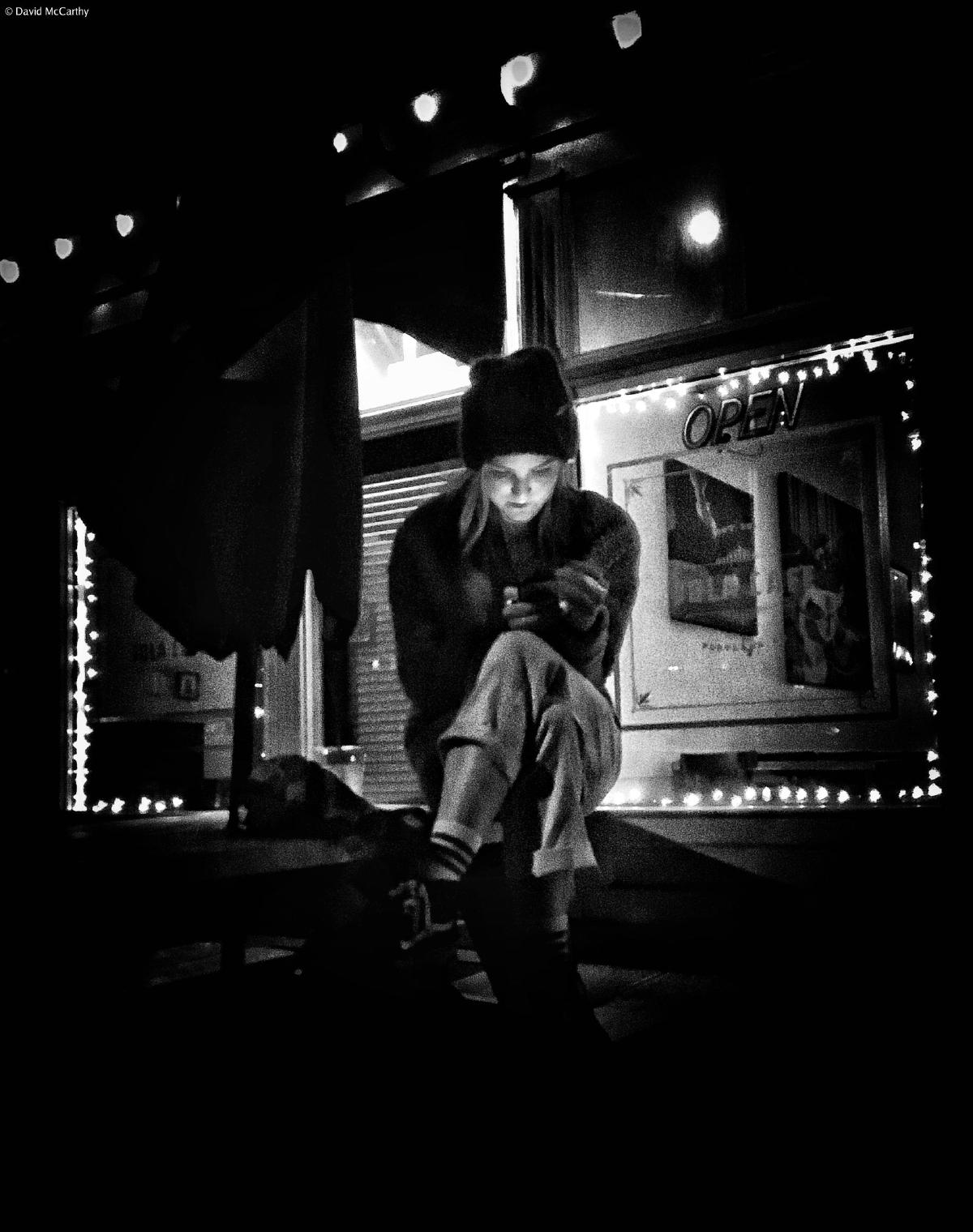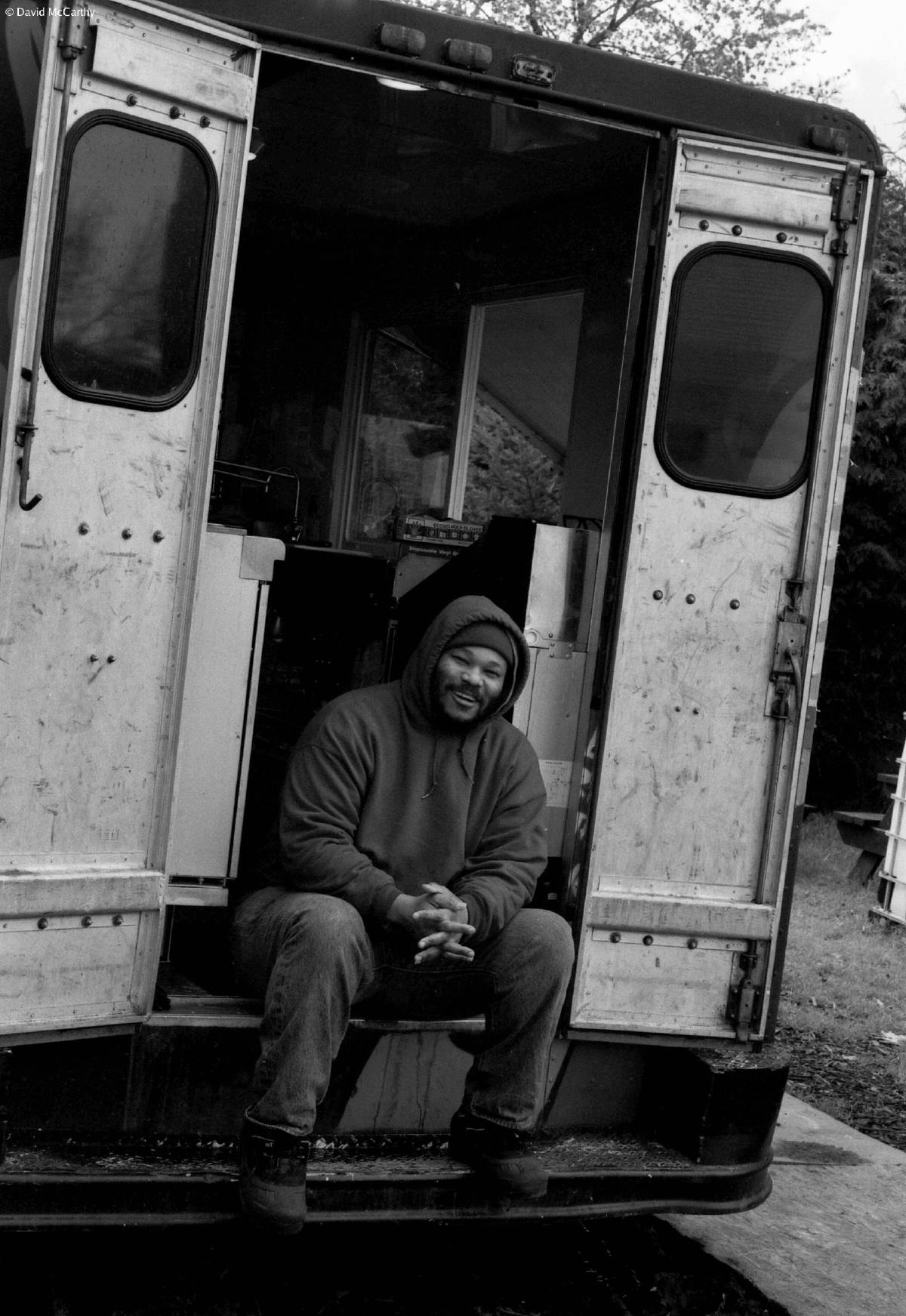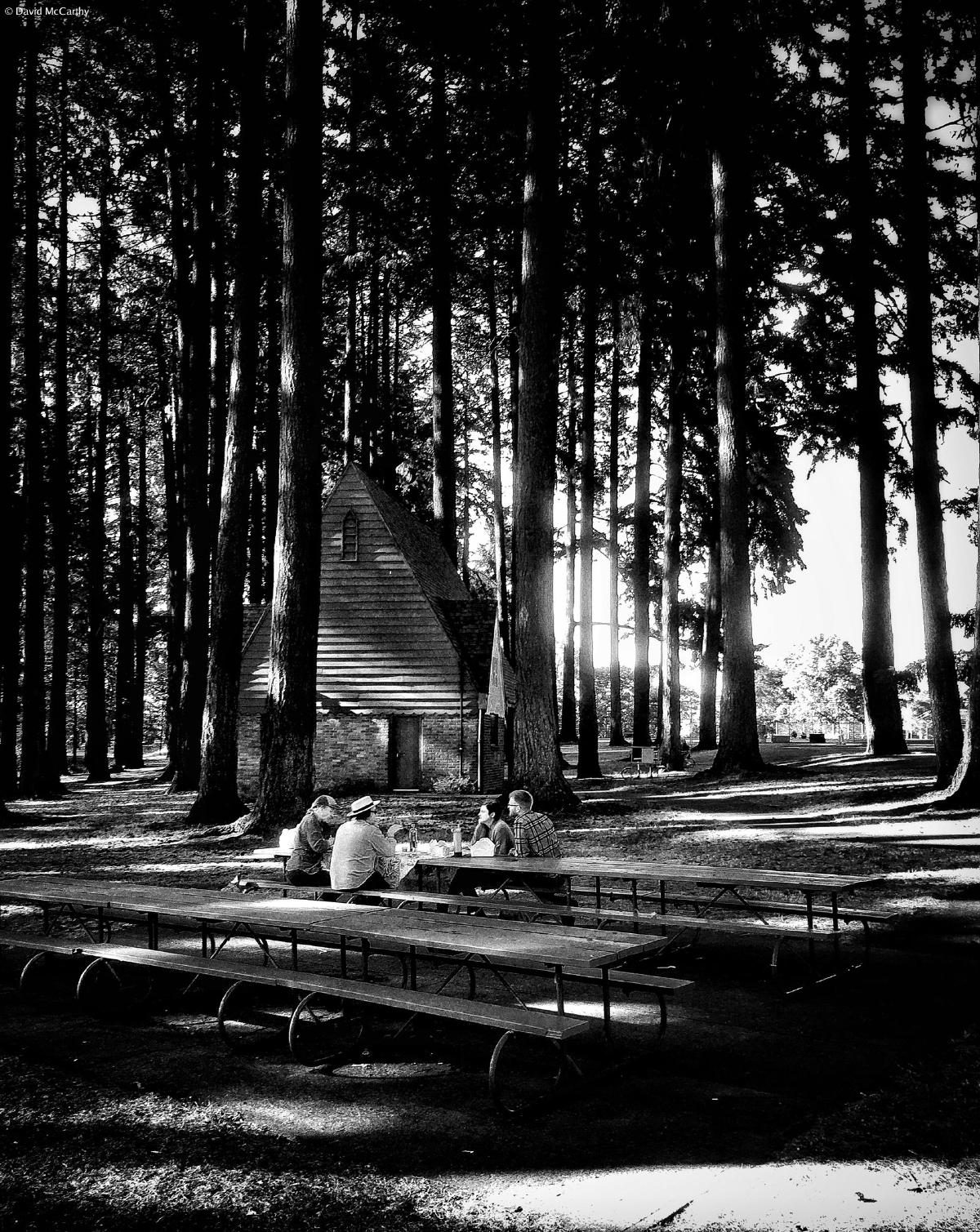 Our home, Portland, has become an economic frontier. And in this collection of photographs, David McCarthy has given us a portait of Portland that shows the city's resilience and humanity in the face of unthinkable housing costs. Rare is the human soul that chooses to live without heat or running water; rarer still is the heart that refuses to look away. Look, now. This is real.
The Portland of my childhood was gritty and green — an industrial maze of trainyards, tugboats, creeks, sloughs, and leafy public parks. My dad worked as a fifth grade science teacher in the Portland Public School system and bought our family's first house for $48,000 in 1988. That same house is worth more than $1,000,000 now, and by any reputable metric the median cost of owning a home in Portland now exceeds $500,000. The consequence is that more and more people here are renting — or giving up — and the nightmare is not knowing how to help.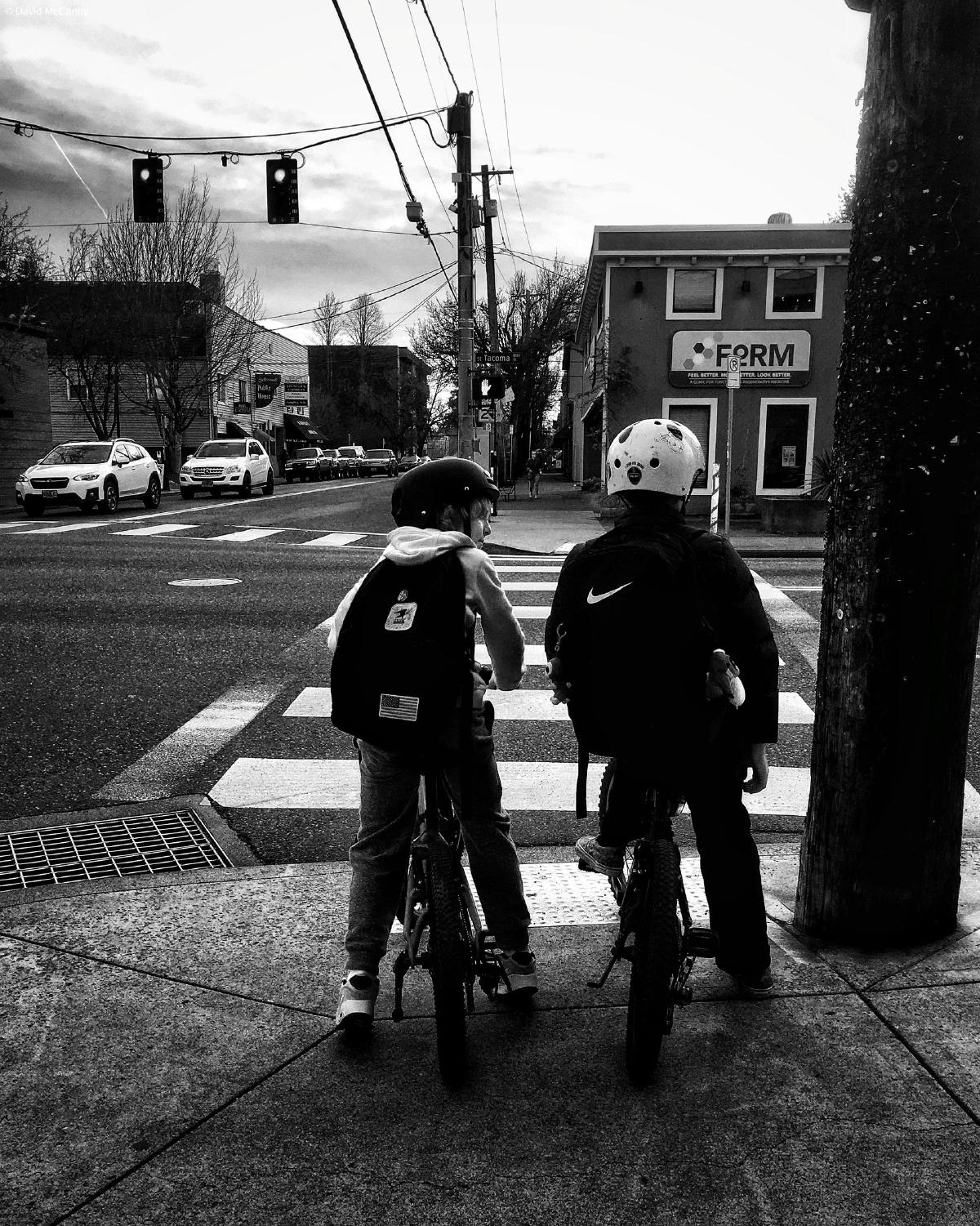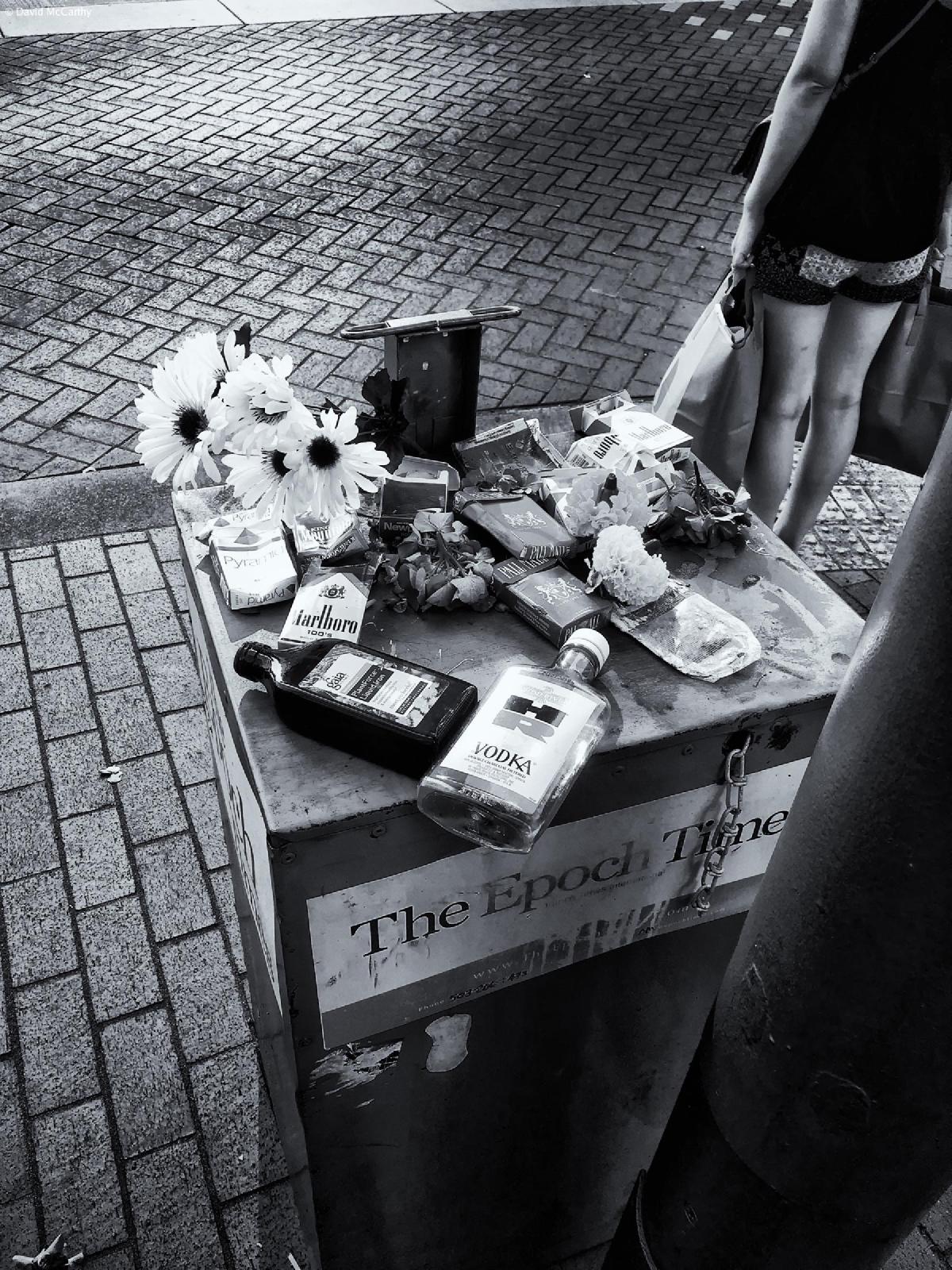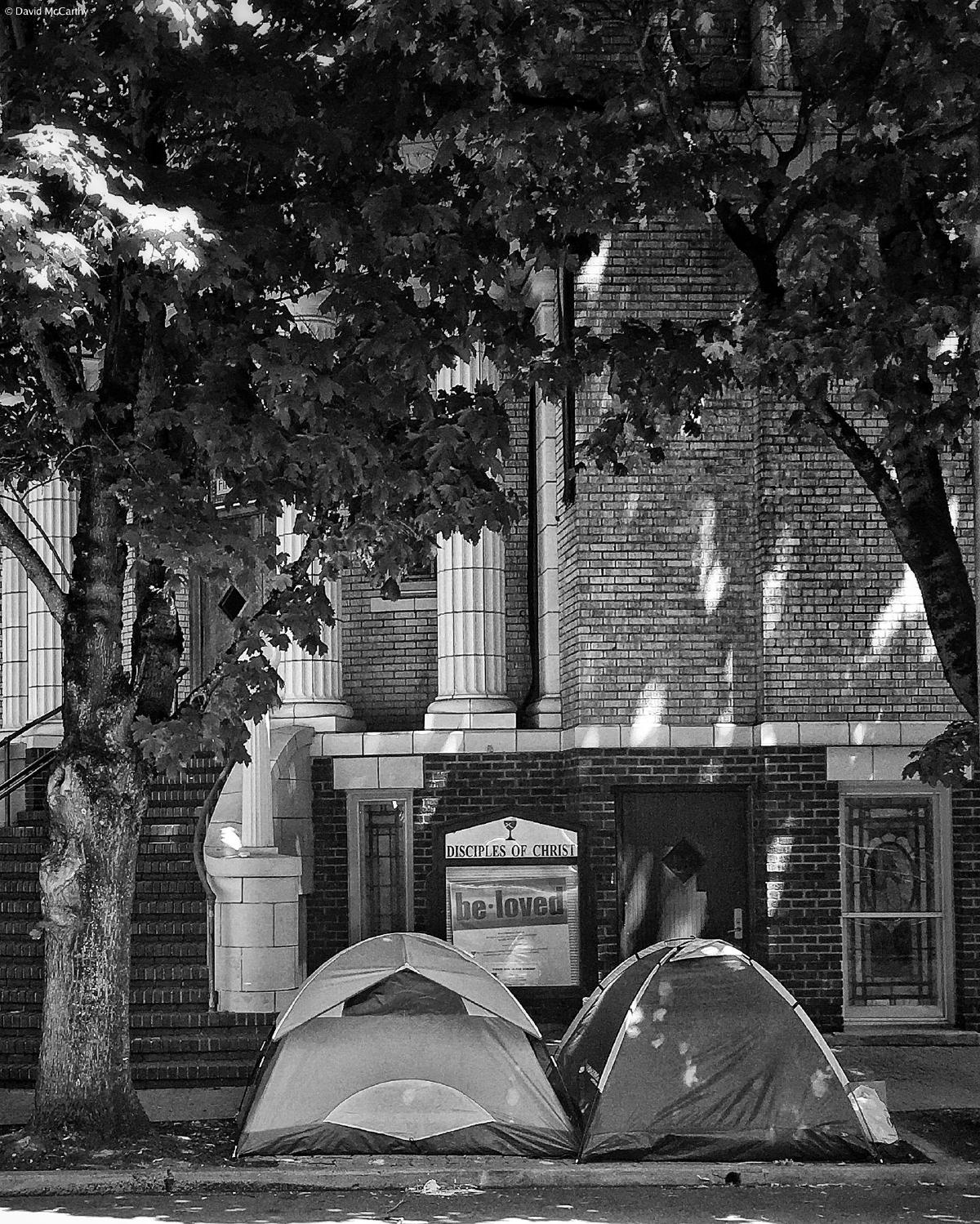 The first image I ever saw of David McCarthy's work was an old garage. Something about the mixture of the oil-stained concrete and smooth river stones caught my eye; home builders in the early twentieth century here in Sellwood used to pull sediment out of the Willamette River to make concrete in the basement of our houses, and a good home inspector, I've heard, can tell you whether your house was made in the winter or the summer depending on the types of rocks they find in the walls of your basement foundation. This is a book for Portlanders, but/and it's a book for anyone who has ever formulated an opinion about Portland without living here.
In taking these pictures over the course of seven years — from 2015 to 2022 — David McCarthy has surveyed a wider swath of the city, more granular and revealing, than what our distant relatives may believe to be true about our hometown. These pictures are intimate — and painful. They show a city learning how to survive, and a city refusing to die. These Portlanders are emblematic of the Kesey spirit that has long guided Northwest Review: never give up and "never give a inch."
–STN
Portland, Oregon
10/3/22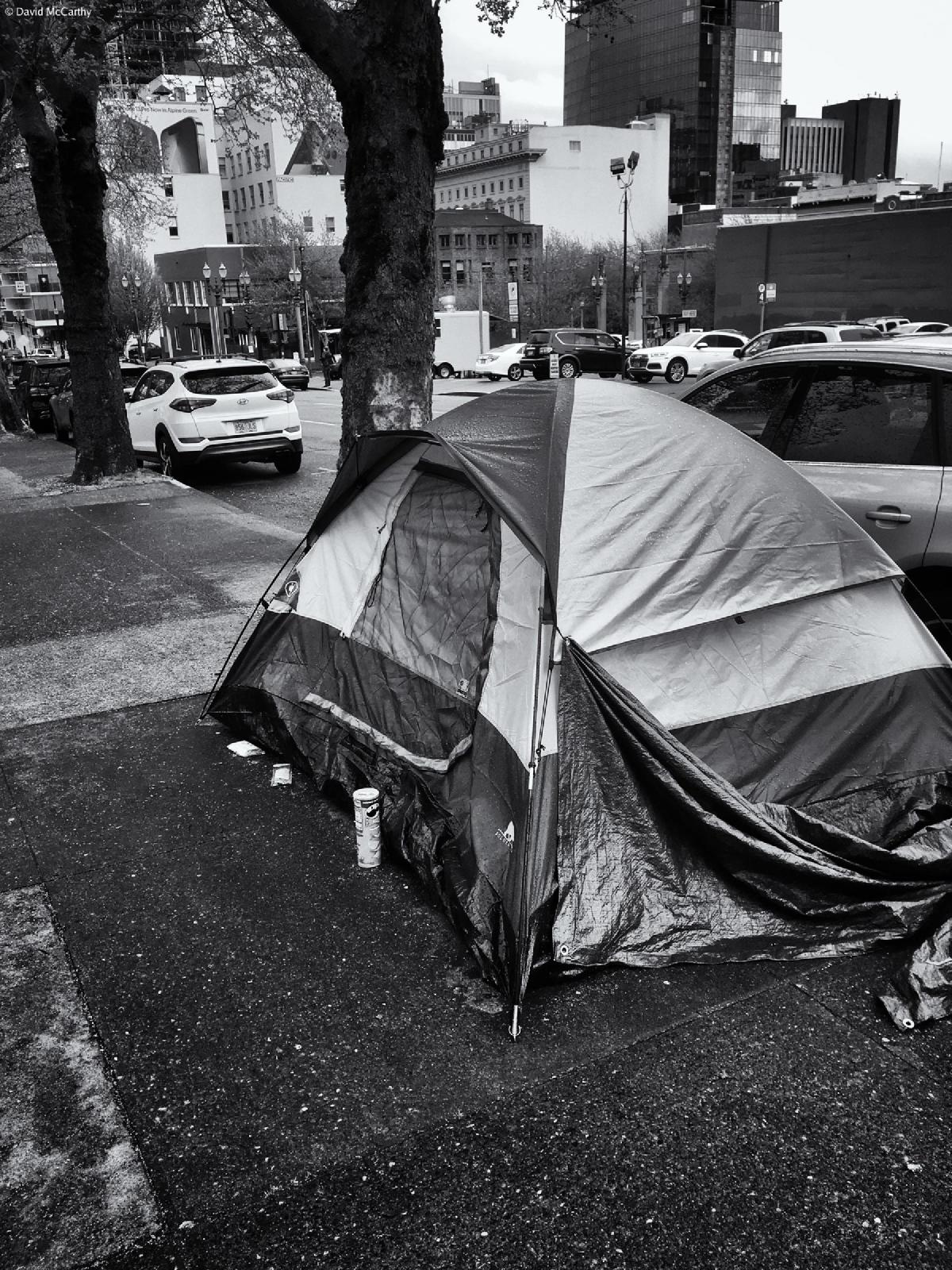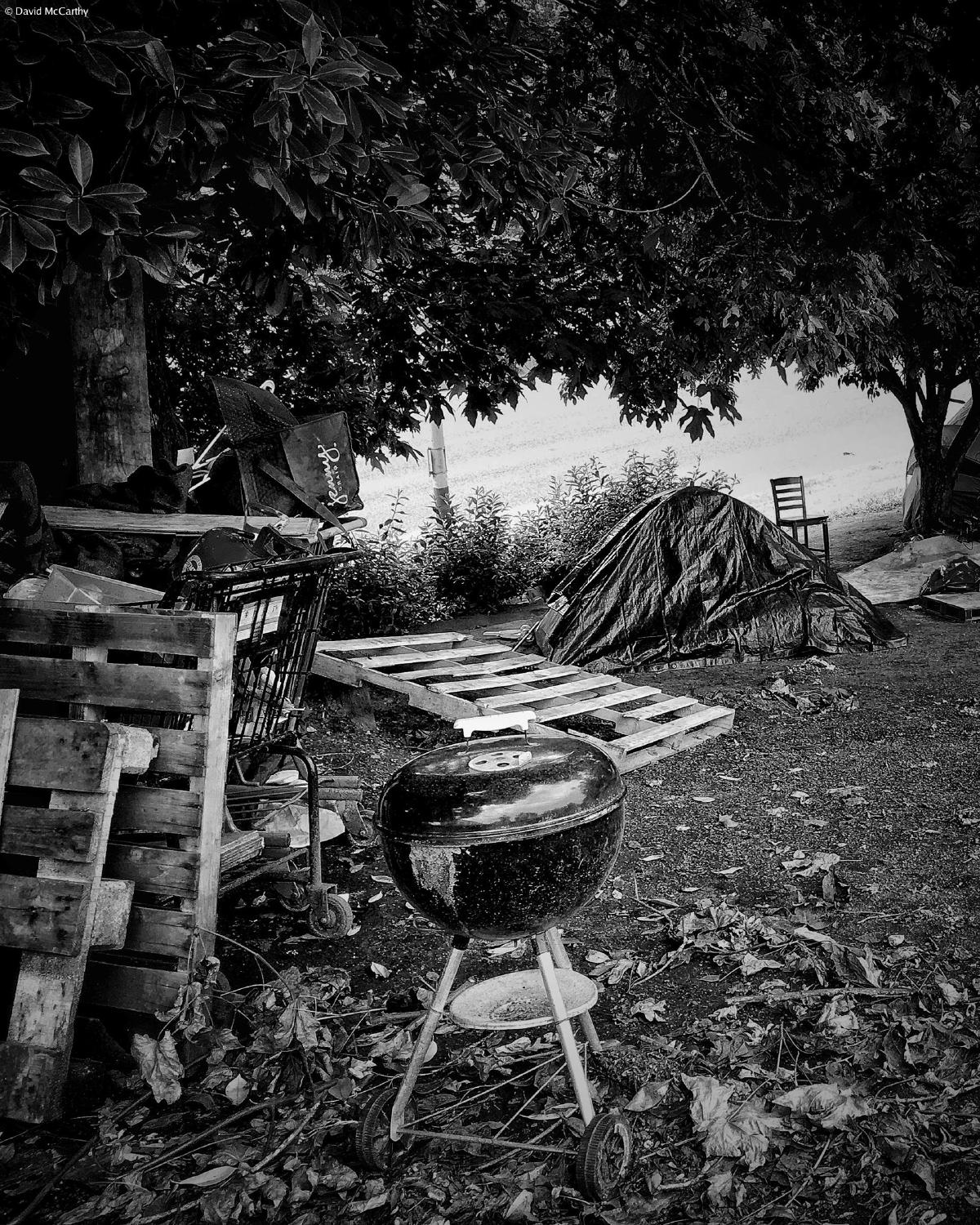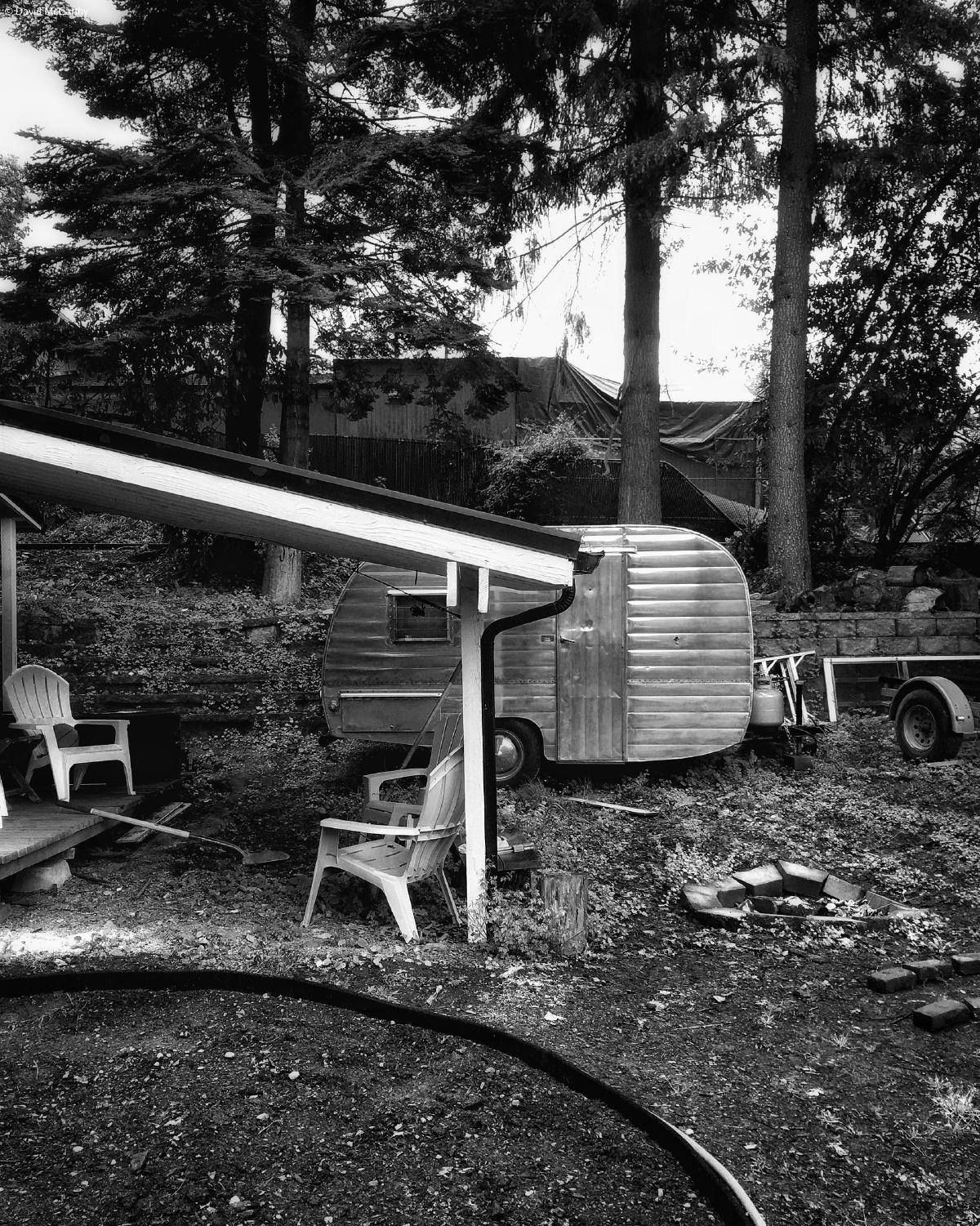 About the Author
David McCarthy is a third generation Oregonian who's been taking photographs since he was 7 years old. He grew up in a variety of small towns in Oregon, spent the 1980s in four different cities across the United States, and has lived in Southeast Portland since 1990. His daughters attended the same neighborhood school in Portland that his mother attended.
Born the same year that Northwest Review was founded, he graduated from the same high school as Ken Kesey, studied poetry at the University of Oregon with one of the editors of Northwest Review, and graduated from UO with a degree in Architecture. He worked in the profession for 40 years, and retired during the Covid-19 pandemic.
David's photographs can be found at Sanslartigue.com and on Instagram @david_at_sanslartigue. His photos have been published in Northwest Review, Shots Magazine and The Architectural Review.