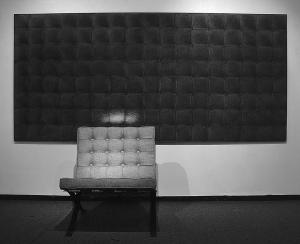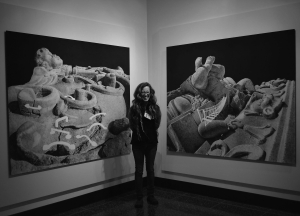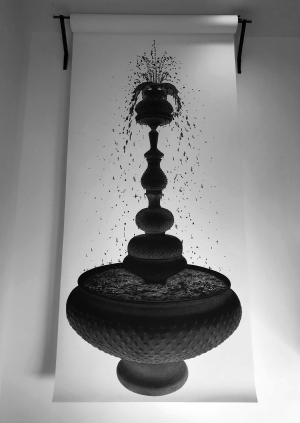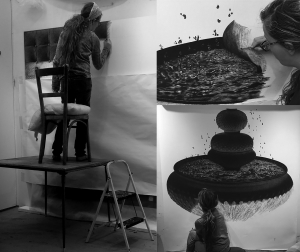 These works of art represent three different periods of my production. Generally, I feel that objects can represent generations of stories from our collective memory and are reflections of our experiences. The material world around us stands as silent observers to our lives and passions. Architecture, design and the materiality of things as represented by these four artworks are translated through metaphor and precise representation so as to exist outside of their own time, as reflections of time spent with us, or projections of times to come.
Each of these works utilizes scale and a highly saturated application of charcoal to create a dramatic sense of theatricality. I lovingly remake the surfaces of objects curated from my own personal history, my domestic space, and my current home city, San Diego. This reimagining of objects as "image" engages with a poetic understanding of our world that has more to do with nostalgia, memory, obsession, loss, desire and hope, than with the physical reality of our day to day. When I think, I think about those constant and daily things or concepts with which we coexist or we have to coexist. Need, illusion, self-deception, poverty, hopelessness. We inhabit a world in which we unceasingly look for a way, any way to justify the difficult and sometimes the impossible. Dreams and hope are feelings that somehow have been helping us to keep our balance. However, I'm sure of something; in most cases, behind and after each moment of illusion there is a sigh of resignation.
I would love to find a way to represent that sigh.