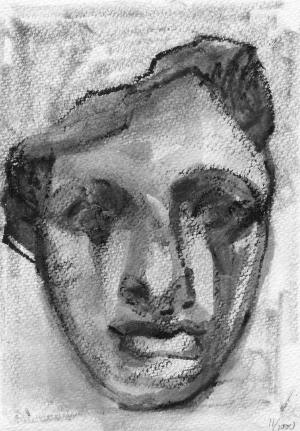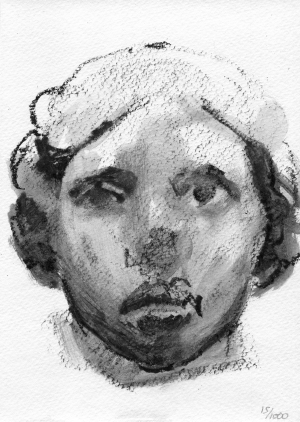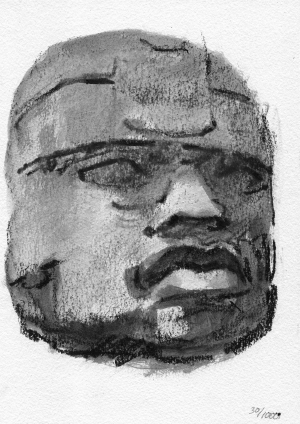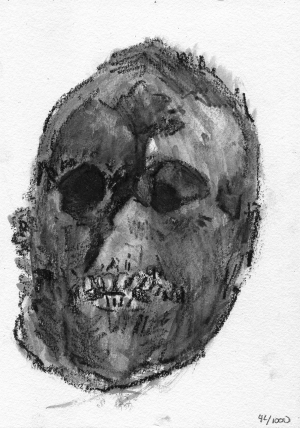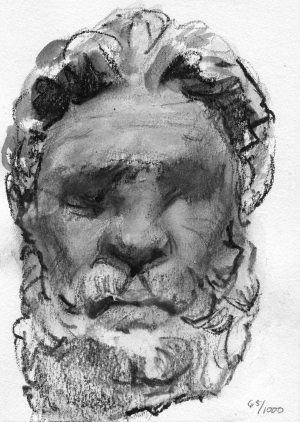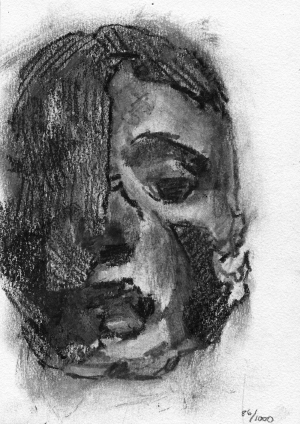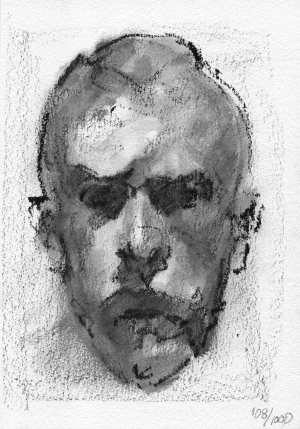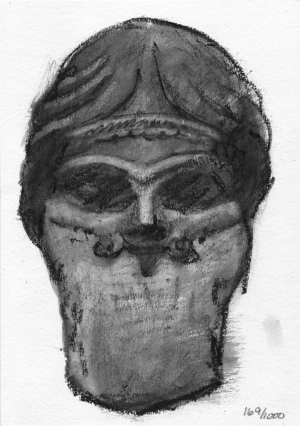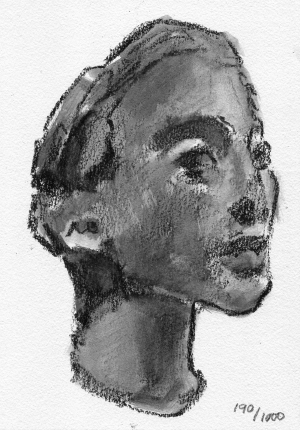 A series of 1000 head drawings in lithographic crayon on paper.
Per Kirkeby says: The eye never really simply looks, there is always feeling involved.
The head is familiar. Everyone knows their own head, has probably drawn a head, and has certainly had their own head photographed. The challenge for this project was to explore how the head can represent more than individual identity. Using drawing, its marks and tone, I explore how the head can move beyond the individual, beyond likeness to help us think about our connection to race, ethnicity, culture, and society.
The heads I'm drawing are ancient objects, vessels to the past. They carry marks of geology, creativity, institutions, politics, stewardship, media, and technology. They tell stories of love and pain, of victory and defeat, of stoicism and heroism - the collective markers of humanity.
At the same time, they represent individuals. The heads depicted get at the flesh without being flesh and hint at what it is to be a person beyond the surface. As Kerry James Marshall says: we love, we fight, we are sad, spiritual, sexual, we are political and creative. These are the markers of complete individuals. Our heads represent this complex state of being - more than the body, they represent the soul, the intellect, the identity, the likeness.
In some ways we are multiple beings, not one identity with one likeness. We are the abstract thought that accompanies us everywhere, and our lived experiences. We are individuals but part of a collective. This project focuses on the individual as a means to capture a singular representation of humanity.